The Stepford City Zone, located southwest of Bodin and Angel Pass, is a zone in Stepford County served by Stepford Connect and AirLink services. There are currently 9 stations and 1 depot in this zone. The zone has become the most busiest since the V1.1 update, as AirLink, the Stepford Victoria Extension and Stepford Depot were implemented. In the V1.2 was added three more stations to the zone: Stepford High Street, Whitefield Lido and Stepford UFC.
Trivia
Currently this is the largest zone in the SCR.
It is Stepford County's City Center.
It's one of the few zones where most of the Zone is connected, making Stepford Zone looking huge.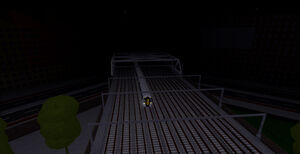 Community content is available under
CC-BY-SA
unless otherwise noted.