SCR Version 1.5 was an update that was released on 1 May 2020.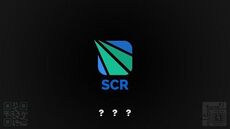 The update, also called 'The Guards Update' is mainly gameplay-focused instead of network-focused, in a way like V1.3. Among the major features are the new Guard role and the last few Previous Generation trains being upgraded. The update was released as V1.5 instead of V1.4.7.
Official changelog
Addition of the Guards role and HUD, along with interaction with drivers and dispatchers.
Changes to the driving HUD to accommodate guards.
End of passenger loading procedure changed to require driver input to close doors.
5 bonus Points for each stop if the driver has a guard for the entire loading procedure.
Dispatch procedure split accordingly to provide close doors approval followed by final dispatch approval once doors are shut. Dispatch baton displays green for final dispatch.
Changed the behind-the-scenes workflow for receiving and processing payments to ensure points aren't lost, even when Datastores or API are being dodgy.
Class 165, 166, 380 and 730 upgraded to Next Generation, completing the replacement of all old "paper" fleet trains. Interiors and doors will no longer be referred to as next-gen.
Edgemead OFF indicators added.
Faymere dispatching enabled.
Reliability improvements to edge cases where dispatchers are assigned or removed mid-loading to prevent being stranded.
Class 165/1 (Double variant) added at no extra cost with 165/0 purchase.
New loading gui, now with stripes instead of solid colour.
New role selection GUI.
source:[1]
Other changes
Servers' player limit increased to 30.
New logo, livery and advertisements for Stepford Connect (only used on Class 380 and Guards' outfit) and Waterline.
Made it so Supervisors can do all of the SCR roles, regardless of their rank.
NG trains are no longer labelled as Next-Gen trains, as all trains have been converted to NG.
Notes (from BanTech)
We = Dev team
We wanted to update all of the uniforms but an upload limit slowed that down.
We wanted to tweak the timetables to allow extra time for guards and for routes where the timetable is unsuitable.
We wanted to carry out some more tests to find some rare bugs with joining and leaving a train as a guard.
We hoped to get the new livery on a few more trains.
Trivia
Many Dispatchers criticized this update because of how hard it was for players to get into a guard training. This caused BanTech, the Innovations Director, to implement a training reservation system, which was in the works already

In addition, many drivers complained that the introduction of Guards, as well as manual door closings, have all but killed on-time performance. On the SCR Roadmap and Discord, BanTech has said they will review the timetables in the future to allow enough time for guard procedures without being late.

Among all major update versions (e.g. 1.x) in SCR, version 1.5 has the fewest patch updates (e.g. v1.x.y) released before the next major update version (i.e. v1.6) comes out. (only 1 patch update, i.e. v1.5.1, was released before 1.6 was released)
References